Amukta Mahapatra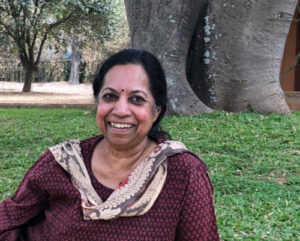 Amukta is a rasika of nature,environment and ecology. She has been coming to the Nilgiris from her childhood and spent time at Cheetal Walk too. While living in Madras, she was a volunteer at Snake Park and the turtle conservation programme for a while. Wherever she was, she organised and encouraged children to go for nature camps/walks including in the Guindy forest, in the Theosophical Society, in Odisha and in the Nilgiris.
Krista Roessingh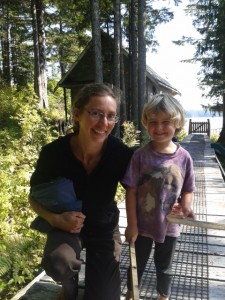 Krista helped to map the elephant corridors of Sigur as part of her master's program in Ecology at Pondicherry University. Since 2007, she has lived on the north Pacific coast of Canada, where she studies sandhill cranes with her husband Ingmar Lee and works with PacificWild.org, a conservation organization dedicated to the protection of the Great Bear Rainforest.
Norwyn Cole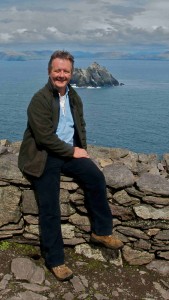 Norwyn Cole was born and brought up in South India and spent most of his childhood in the Nilgiris with frequent visits to Mudamalai. His family returned to the UK where he completed his education and worked in the civil service. When he retired he returned to his first love, the Nilgiris, where he could observe and photograph the wildlife and the beautiful environment.
Prerna Bindra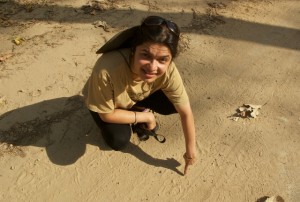 Prerna Bindra is a writer and has authored over 1,500 articles on nature and wildlife and a book The King and I:Travels in Tigerland. Prerna has also edited an anthology on contemporary wildlife writings, Voices in the Wilderness and is Editor of the journal TigerLink. She is an active conservationist with focus on conserving wildlife habitats and critically endangered species. Prerna currently serves on Uttarakhand's State Board for Wildlife and was a member, National Board for Wildlife and part of its core Standing Committee between 2010-13. She has been awarded the ABN-AMRO Sanctuary Asia Wildlife Service Award and the Carl Zeiss Wildlife Conservation Award in 2007.
Roger Binny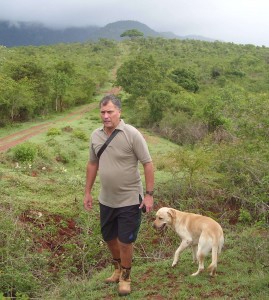 Roger Binny is a world famous cricket player best known for his impressive bowling performance in the 1983 Cricket World Cup won by India. His passions apart cricket include wildlife, wildlife photography, farming and above all, his family.
Sabrina Siga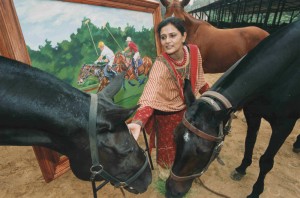 Sabrina Siga grew up in the tea plantations surrounding Ooty. She graduated in Fine Art from Stella Marris College, Chennai and went on to do an MA in Psychology. Sabrina has long held the highest rank in contemporary equestrian painting. Her work, exhibited extensively in the world's most important art centers admired for its beauty and evocative power. She has simplified or totally eliminated the facets in the background, so as not to detract from her primary object, the animal. Sabrina was commissioned by the BNHS to design their cards with images of India's many endangered species for the year 1991. The originals were bought by the Maharaja of Jamnagar.
Srikumar Menon
Srikumar M. Menon is an architect with a keen interest in the natural world. He is committed to working out ways to reduce conflict between architecture and conservation and is especially interested in working out ways to build with zero impact near ecologically sensitive zones. He is the author of two books – Ancient Stone Riddles: Megaliths of the Indian Subcontinent and Comets: Nomads of the Solar System. His research interests centre on prehistoric monuments of southern India. He is the recipient of the prestigious Homi Bhabha Fellowship (2012-14) for research on "Ancient Landscapes in South India".
Vinod Kumar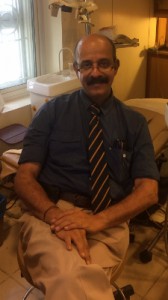 Vinod Kumar has been practicing dentistry since the last 28 years. His torture skills however only apply to humans! Otherwise, he is a gentle person, authorized animal care taker by the Animal Welfare Board of India. He loves animals and nature. He is passionate about wildlife photography, and the environment he enjoys the most, is the jungle. Remote destinations in the wild, are the only places where he reconnects with reality, the calmness and the beauty of the nature.